Da wir inmitten der Natur leben und arbeiten, legen wir sehr viel Wert auf die von uns
verwendeten Materialien. Sie werden mit grosser Sorgfalt von uns ausgewählt und wir
verwenden nur Materialien von Herstellern, die wie wir nachhaltig produzieren.
Das Papier für unsere Taschen ist fast ausschließlich pflanzlichen Ursprungs.
Es bietet ausgezeichnete Dimensionsstabilität, Farbwaschechtheit und
hohe mechanische Abriebfestigkeit. Die Zellulose stammt aus FSC-zertifizierten Wäldern und Plantagen.
FSC gilt als der strengste internationale Standard für verantwortungsvolle Forstwirtschaft.
Die Basis des Rohmaterials ist reine recycelbare Cellulose, der Hauptbestandteil von Pflanzenfasern,
gemischt mit einem kleinen Anteil an Latex. Zusätzliches Pigment wird für die Farbe hinzugefügt, während die Metallic-Variationen durch Laminieren oder Lackierung auf eine schwarze oder weiße Papierbasis hergestellt werden.
Unsere Special Edition mit Beton wird von Hand hergestellt,
indem eine Beton-Latex-Mischung auf unsere Papierbasis aufgetragen wird.
Das von uns verwendete Papier erfüllt während seines gesamten Lebenszyklus hohe Umweltstandards:
von der Rohstoffgewinnung bis zur Verteilung und Entsorgung.
Es erfüllt auch die Oeko-Tex Standard 100-Zertifizierung, die Materialien auf schädliche Substanzen prüft,
die in engem Hautkontakt stehen.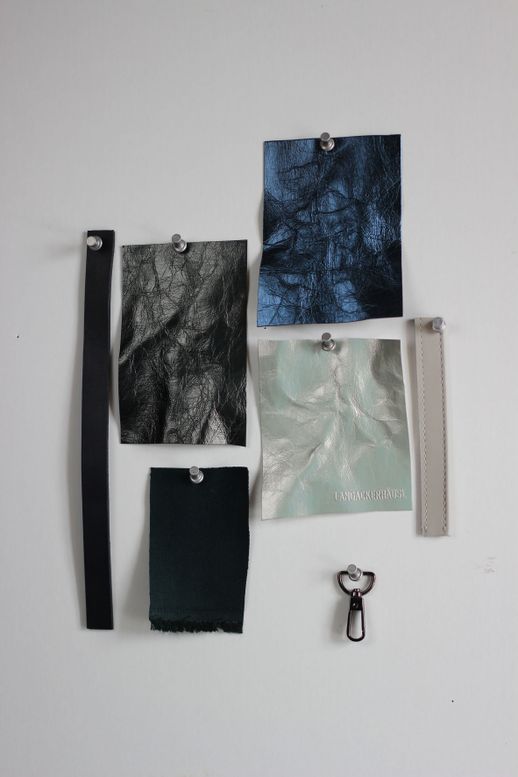 Since we live and work in the middle of nature, we attach great importance to our materials used. 
They are selected by us with great care and only use materials from manufacturers who, like us, produce sustainably.
The paper for our bags is almost totally of vegetable origin. It offers excellent dimensional stability, 
colour wash fastness and has a great mechanical resistance to abrasion. 
The cellulose comes from FSC certified forest and plantations.
FSC is regarded as the most rigorous international standard for responsible forestry.
The basis of the raw material is pure recyclable cellulose, the primary component of plant fibers, 
blended with a small percentage of latex. Additional pigment is added for color, while metallic variations are painted or produced by laminating, using tanning techniques, onto a black or white paper base. 
Our special edition with concrete is produced by hand applying a concrete-latex mixture onto our paper base.
The Paper we use meets high environmental standards throughout its life-cycle: 
from raw material extraction, to distribution and disposal.
It also meets the Oeko-Tex Standard 100 certification which tests for harmful substances on 
textiles which are in close contact with skin.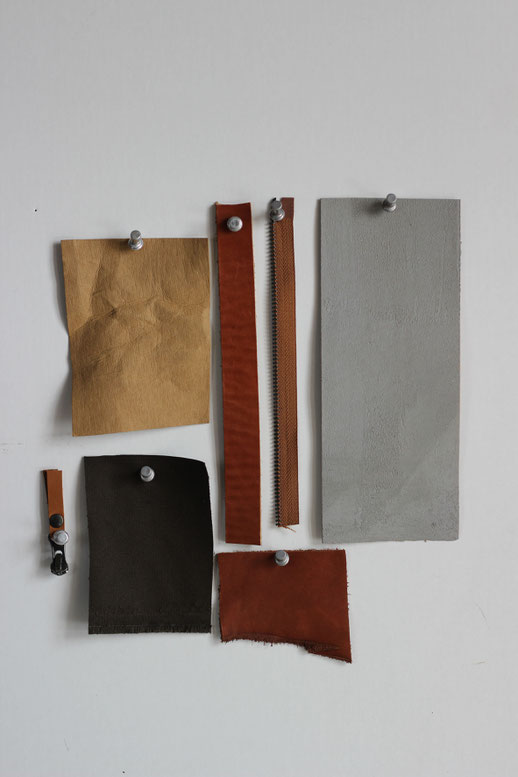 Das Leder für unsere Riemen stammt von der Gerberei Schatzleder in Tirol, Österreich. Es ist die älteste Gerberei in Tirol, die 1536 gegründet wurde und sie produzieren für uns ein pflanzlich gegerbtes Rindsleder. 
Da pflanzlich gegerbtes Leder ein natürlicher Prozess ist, ist es auch umweltfreundlich. Vegetabile Gerbung bezieht sich auf die natürlichen Materialien, die beim Gerben verwendet werden, wie Baumrinde. Das vegetabile Gerben ist eine der ältesten Gerbemethoden und gibt es seit Jahrhunderten.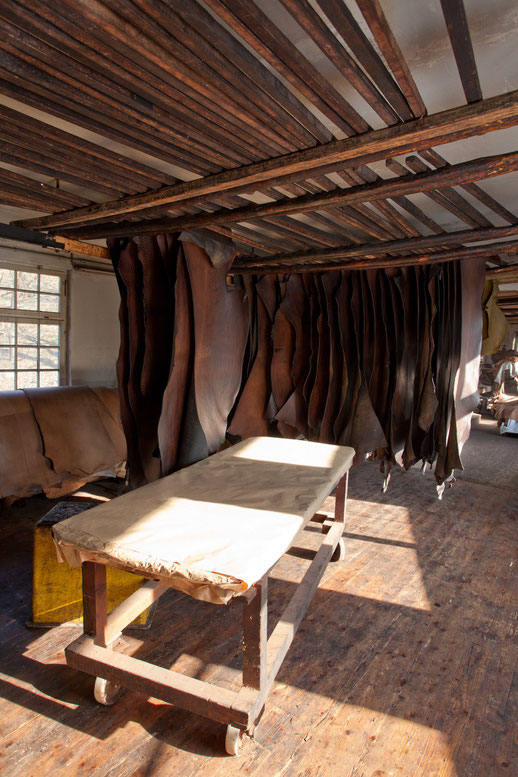 The leather for our handles comes from the tannery Schatzleder located in Tyrol, Austria. It is the oldest tannery in Tyrol founded in 1536 and they produce a vegetable tanned bovine leather for us.
Since vegetable tanned leather is a natural process, it is also eco-friendly. Vegetable tanning refers 
to the natural materials used in the tanning process, like tree bark.
Vegetable tanning is one of the oldest methods of tanning and has been around for centuries.
Unser Innenfutter wird in einer Weberei in Norddeutschland gewebt. Es ist ein Baumwoll-Moleskin und trifft auch die
Oeko-Tex Standard 100-Zertifizierung. Deren Produktion ist nach dem Global Organic Textile Standard zertifiziert. 
Die höchsten Umwelt- und Sozialstandards werden eingehalten.
Unsere Reißverschlüsse sind YKK-Reißverschlüsse von hoher Qualität. 
Auch sie erfüllen die Oeko-Tex Standard 100-Zertifizierung.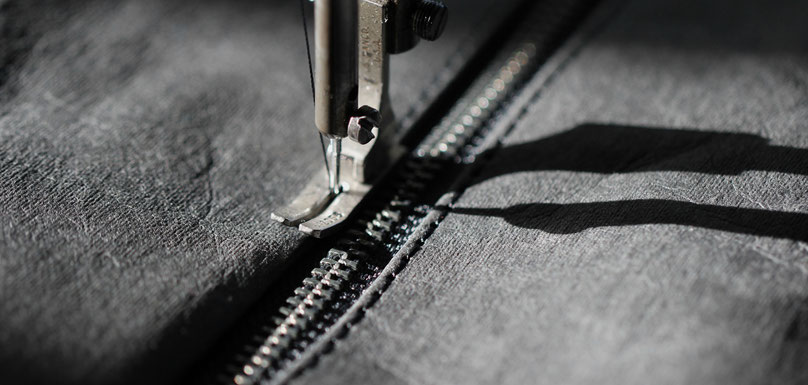 Our lining is woven in a mill in northern Germany. It is a Cotton-Moleskin and also meets the 
Oeko-Tex Standard 100 certification. Their production is certified according to the Global Organic Textile Standard,
the highest environmental and social standards are complied with.
Our zippers are YKK-zippers of high quality. They also meet the Oeko-Tex Standard 100 certification.